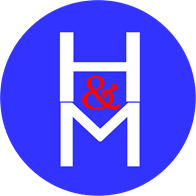 The 2023 Governor's Institute on Health & Medicine is a 7-day, 6-night residential experience at NORTHERN VERMONT UNIVERSITY, LYNDON, VT, with a virtual orientation and pre-clinical instruction prior to arrival on campus.
Step into the world of health care at the GIV Health & Medicine Institute! You will learn clinical skills like using diagnostic reasoning, assessing patients, responding to medical emergencies, and communicating effectively on a team. Sessions span the fields of medicine, psychology, exercise science, clinical lab science, and biomedical engineering. Hands-on activities, scenario-based learning, and interactive case discussions lead to CPR and First Aid certifications. 
For participants who are at least 15 years old, the content and skills learned at the Institute on Health & Medicine can qualify you to become a certified Vermont EMS First Responder (VEFR). This is a Vermont-specific, work-based credential acquired through affiliation with a Vermont Office of EMS licensed ambulance or EMS first response service.  If you are interested in exploring this option, our faculty will assist you with meeting the additional requirements.
At this Institute you will:
Explore careers in health science, health research, and medicine.

Practice medical skills like splinting, applying a tourniquet, suturing, and measuring vital signs.

Earn certifications in CPR and First Aid.

 Choose from a variety of hands-on lab activities and workshops led by health professionals and college faculty.

Work closely with medical student mentors throughout the week.

Learn a lot and have the time of your life!
Summer 2023 Applications are open now through March 31st, 2023.
GIV.org/apply