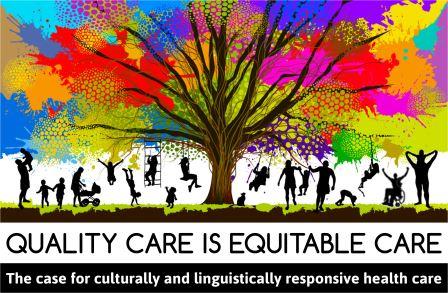 SESSION ONE:
Unmasking Health Disparities Through a Health Equity Lens
In the first of a 5-part virtual series, we explore the meaning of health equity as the primary lens for assuring quality care for all, particularly minority and disadvantaged patient populations.
This session will address:
• Key health and health care disparities and highlight the role of discrimination as a determinant of these disparities;
• Current national evidence of health and health care experiences by race and ethnicity in rural and urban areas; and
• Three demographic megatrends and their implications for the practice of medicine and patient care in a globally mobile world.
SPEAKERS
Carrie Henning-Smith, PhD, MPH, MSW
Associate Professor, University of Minnesota School of Public Health; Deputy Director, University of Minnesota Rural Health Research Center
David B. Hunt, J.D.
President and CEO, Critical Measures, LLC
Katina Cummings, MCP
Health Workforce Program Manager, Northern Vermont AHEC
TARGET AUDIENCE
Health care practitioners & managers, public health staff, QI directors, social workers, community health workers, mental health & addictions counselors, qualified medical interpreters.
SESSION ONE:
Resources for you and/or your practice/organization:
Betancourt, Joseph R. "The Path to Equity in Healthcare Leads to High Performance, Value, and Organizational Excellence." Journal of healthcare management / American College of Healthcare Executives vol. 65,1 (2020): 7-10. http//doi.org/10.1097/JHM-D-19-00257
Braveman, Paula. "What are health disparities and health equity? We need to be clear." Public health reports (Washington, D.C.: 1974) vol. 129 Suppl 2, Suppl 2 (2014): 5-8. https://doi.org/10.1177/00333549141291S203 
Institute of Medicine. 2003. Unequal Treatment: Confronting Racial and Ethnic Disparities in Health Care. Washington, DC: The National Academies Press. https://doi.org/10.17226/10260. https://www.nap.edu/download/10260 
Khan A, Yin HS, Brach C, et al. Association Between Parent Comfort with English and Adverse Events Among Hospitalized Children. JAMA Pediatr. 2020;174(12):e203215. https://doi.org/10.1001/jamapediatrics.2020.3215
Walker PF. Practicing medicine in the global village: use of guidelines and virtual networks. CMAJ. 2011 Sep 6;183(12):E926-7. https//doi.org/10.1503/cmaj.100625. Epub 2010 Jun 7. PMID: 20530162; PMCID: PMC3168667.
National Healthcare Quality and Disparities Report. Content last reviewed April 2020. Rockville, MD: Agency for Healthcare Research and Quality; September 2019. AHRQ Publication No. 19-0070-EF.
Rural Ethnic/Racial Disparities: Social and Systemic Inequities (November 2020) https://www.ruralhealthresearch.org/recaps/12
Rural Ethnic/Racial Disparities: Adverse Health Outcomes (November 2020) https://www.ruralhealthresearch.org/recaps/11 
Institute for Healthcare Improvement, Why It's Not Possible to Have Equity in Health Care. Video link at: https://www.youtube.com/watch?v=xFx5tCVX1lM  
SESSION ONE:
Next Learnings
(proposed questions for future reflection, discussion, and professional collaboration)
1. What first or next steps should your organization take to enhance health equity within your practice?
2. Does your organization currently address the social determinants of health (economic resources, food insecurity, etc.) in delivering care to your patients? If so, how?
3. What are your organization's current strengths and/or challenges in providing care to underserved populations in your area? How do you know? (Reflection question from the webinar)
4. Do you and/or your organization face challenging issues of racism and/or patterns of exclusion in your workforce, practice, or broader community? If so, how have you addressed them?
5. Does your agency/practice collect patient race, ethnicity, and language (REaL) data? If so, how is it used? In particular, do you tie patient REaL data to patient outcomes or other measures such as patient satisfaction, complaints, or adverse or critical incidents? (Reflection question from the webinar)